Transforming Lives and Connecting Them to Purpose
Experience the Freedom from Addiction
Eagle Creek exists to rescue and restore people caught in the deadly pattern of addiction. We rescue the addicted by providing an atmosphere of freedom, training with truth and restoring them to responsibility. Through encouraging right relationships, we connect people to a life of purpose.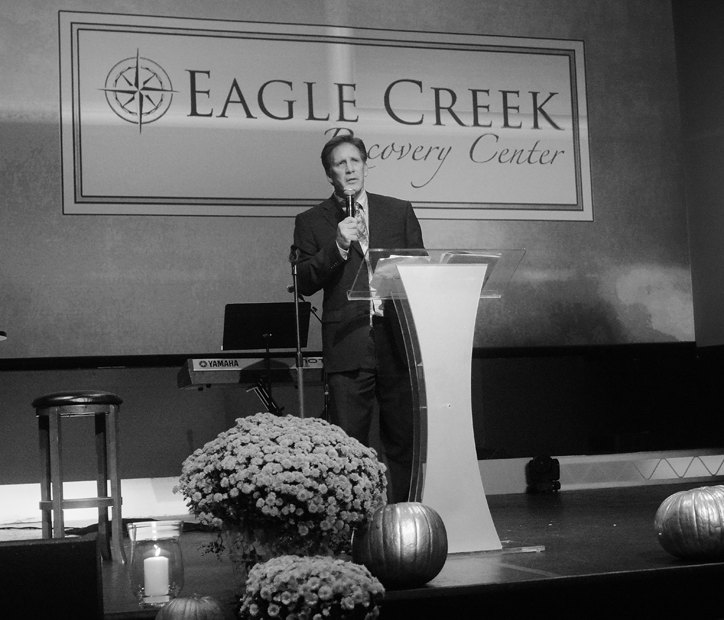 We Started From A Call To Serve
In the late 80's a group was formed called Overcomers Support Group to assist people in breaking from addiction and maintaining the freedom from addiction. The leadership shifted to Pastor Mike Back in 1993 as he took over and continued to grow the group. After only a year or so Pastor Mike was aware that many people (especially men) were coming to the Lord with great sincerity. He also noticed however, that because many of the people were not grounded in the Lord they were falling back into their old pattern of living.
This began to weigh heavily on the heart of Pastor Mike and he felt the need to do something to assist men struggling under the weight of drug addiction. His thought was to be able to have a place for men to live and be discipled in a safe, structured environment in order to change their lives to live addiction free. He shared his idea with Pastor Denny Duron at Shreveport Community Church. Pastor Denny agreed that it was something that was greatly needed for the area. His instruction: "Great! Give your life to it and start looking for a place."
Romans 8:28-30
And we know that for those who love God all things work together for good, for those who are called according to his purpose. For those whom he foreknew he also predestined to be conformed to the image of his Son, in order that he might be the firstborn among many brothers. And those whom he predestined he also called, and those whom he called he also justified, and those whom he justified he also glorified.
As always with God, he doesn't call the prepared, he prepares the called. In the fall of that same year a church in East Texas had moved to a new location. Rather than sell the building and the beautiful piece of property that went with it, they decided it would be better used by donating it to Shreveport Community Church. When Pastor Denny saw it, he knew this was the perfect spot for Pastor Mike's dream. Pastor Denny stopped Mike at a football practice where they were both coaching to tell him they had just received the property and wanted Mike to see it.  As soon as he saw it both men knew, this was the perfect spot for the new rehabilitation center.
In January of 1995 Pastor Mike and a couple of other leaders moved to the property and in February they had their first three residents. The name was changed from Overcomers Training Center to Eagle Creek Recovery Center, but the founding ideas have remained the same. Now, over 20 years later Eagle Creek Recovery Center continues the rich and wonderful history of assisting men be set free from the clutches of addiction.
Why a Faith Based Program for Addiction Recovery
According to US Government statistics there are over 22.7 million Americans needing treatment for a problem related to drugs or alcohol. The problem increases daily as we see a decline in values in our country, in our schools, and in our homes. As human and family values disintegrate, people today find themselves with no hope – and more critically – no faith in their possible futures.  Stress has grown to all-time highs in our society due to the rush of life and the constant bombardment of public and social media.
There is no wonder that humans of all races, gender, and social status begin to find some place to hide and take their mind away from the burdens of life. At Eagle Creek Recovery, we believe that bringing God back is a better way to find relief from the challenges of life. Our alcohol and drug treatment experts provide a holistic approach to those dependent on drugs and alcohol through a comprehensive approach to life skills training and a faith filled healthy lifestyle. Within our programs we strive to improve the lives of our residents and their families, and we're proud of our many success stories.
We are positioned and ready to help rescue and restore men caught in the deadly pattern of addiction! Our program works in collaboration with the Caddo and Bossier Parish DA , probation and parole offices and we are seeing great results. For over 25 years Eagle Creek Recovery has served as a beacon of hope for those struggling with addiction to drugs and alcohol. Our highly effective and affordable program has helped thousands of men find freedom from their addiction.
Find your path to recovery in our time proven methods of helping men restore life.
Leadership That Makes a Difference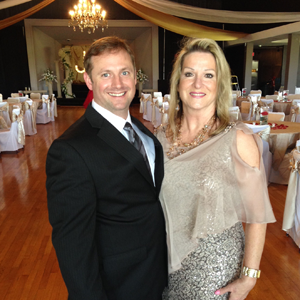 Quinton Light
Executive Director
Quinton Light is a master of counseling and pastoral care serving and counseling the clients of Eagle Creek. He is a U.S. Army veteran where he served for seven years. He ended up spending time in prison but was divinely delivered from a 19-year drug addiction with no withdrawals.  Since then, Quinton has been involved in prison ministry, biblical counseling, and drug counseling and holds a Bachelor degree in Ministerial Leadership. He has been married to his amazing wife, Jan, for 15 years. Quinton was invited to join the staff of Eagle Creek Recovery Center in April of 2016. His years of personal experience with addiction and recovery are a tremendous asset to the Center. He went from selfish to selfless because of his encounter with the deliverer – Jesus!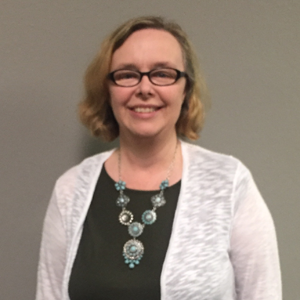 Susan Smith
Office Manager / Events Coordinator
Susan has been involved with Eagle Creek Recovery Center in some capacity since its beginning.  She began by working with the children of the support group members, then became an administrative assistant to the Founder, next she was moved to Office Manager (which includes processing payments, scholarships etc.), and she is currently Office Manager and Events Coordinator for Eagle Creek Recovery Center. She has also been on staff at Shreveport Community Church for over 30 years. Susan has been a part of many areas of ministry within Shreveport Community Church, some of which include Early Childhood Ministry Director, Director of the Children's cast for Songs of the Season – a large production that brings Christmas to our city, Winner's Circle Summer Camp – an outreach to the disadvantaged children of our city, and she has assisted with various events and outreaches.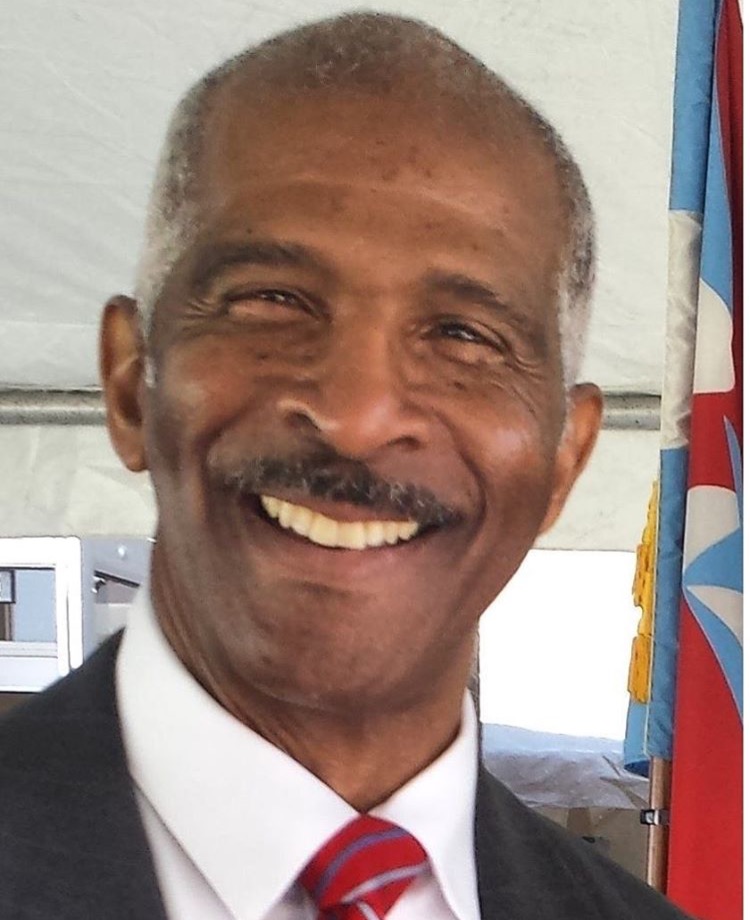 Reverend Dr Bruce Ewing
Chief Counselor
A retired chaplain and USAF Lieutenant Colonel with 28 years of military service and a collective pastoral service of 44 years. He is an Associate Pastor at Shreveport Community Church and serves as Marriage and Family Relationship Consultant. Reverend Ewing is a member of The Assemblies Of God fellowship of believers.
Dr. Bruce provides both individual counseling and daily classroom teachings on multiple topics including anger management, setting boundaries along with social and family interactions.  All from a Biblical perspective.  
Dr. Ewing and his wife, Valerie, have two daughters–Brecia Patrice and Vernae Jarita.  He and Vernae are co-authors of two books, The Treasure Tree and Coming Home. The entire family is committed to serving the Body of Christ.
Todd Allen
On-Site Director
Re-Connecting To Family
When addiction takes over a person's life – it takes over life itself. By the time a person has made the decision to seek help they have usually damaged many relationships, most importantly . . . family relationships.  In addition to working through and getting free of addiction, Eagle Creek focuses on rebuilding those family relationships, a critical unit of support a person can have.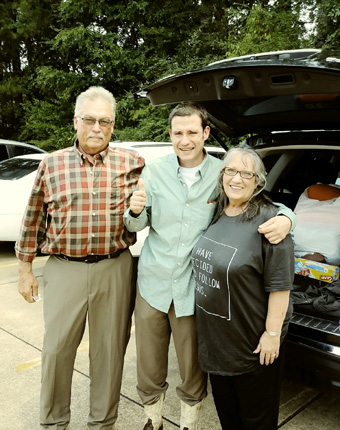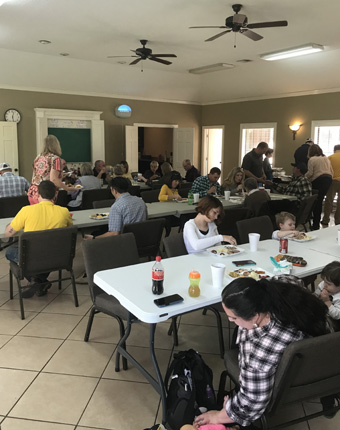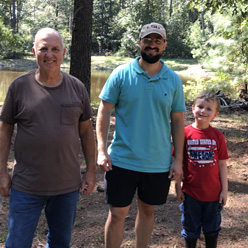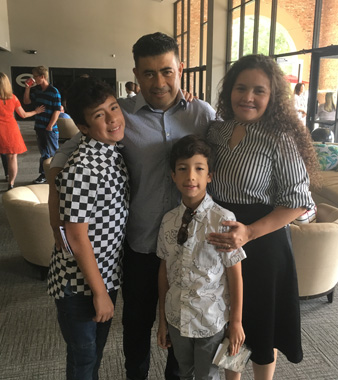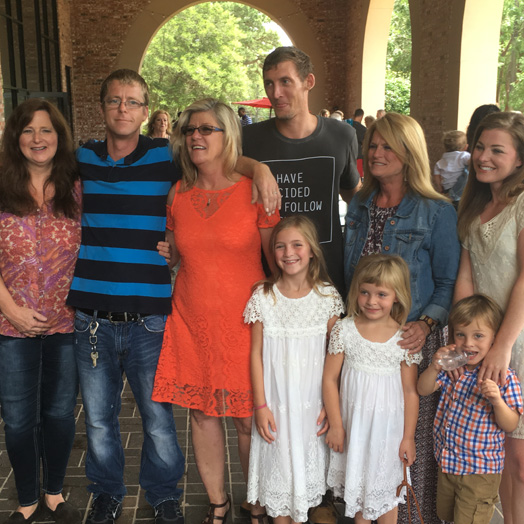 Re-Connecting to Service and Community
Reconnecting means to do so in all areas of life: self, Savior, family and community. We like to put a special emphasis on making our men a part of the community. Showing them that they can be loved and appreciated by who they are and that the often false beliefs about their own worthlessness is no longer true. It also connects men to new acquaintances and make friends with people outside the addiction lifestyle that had previously trapped them.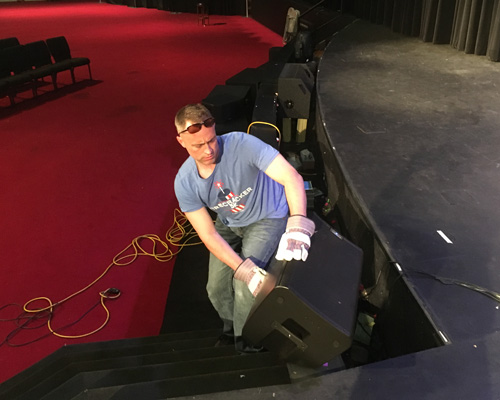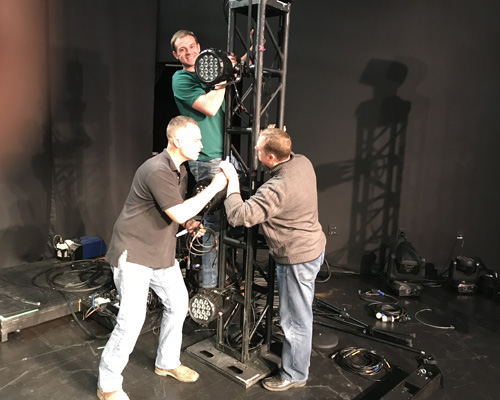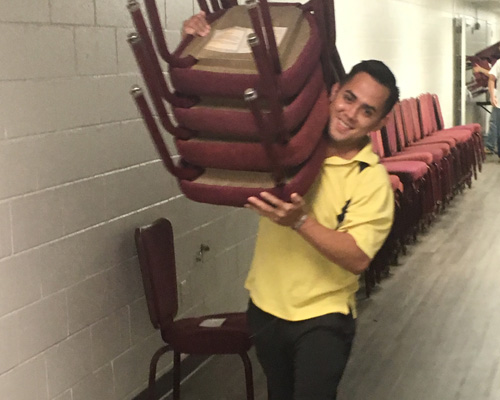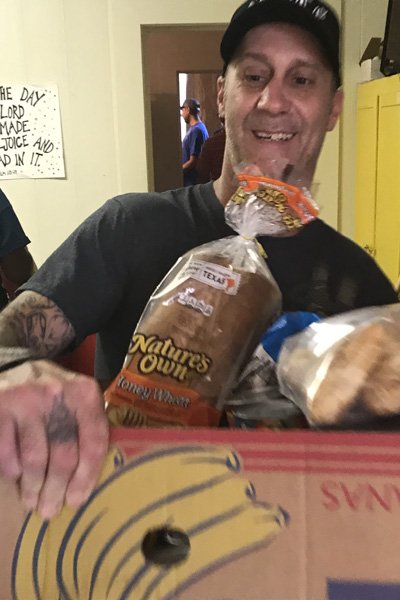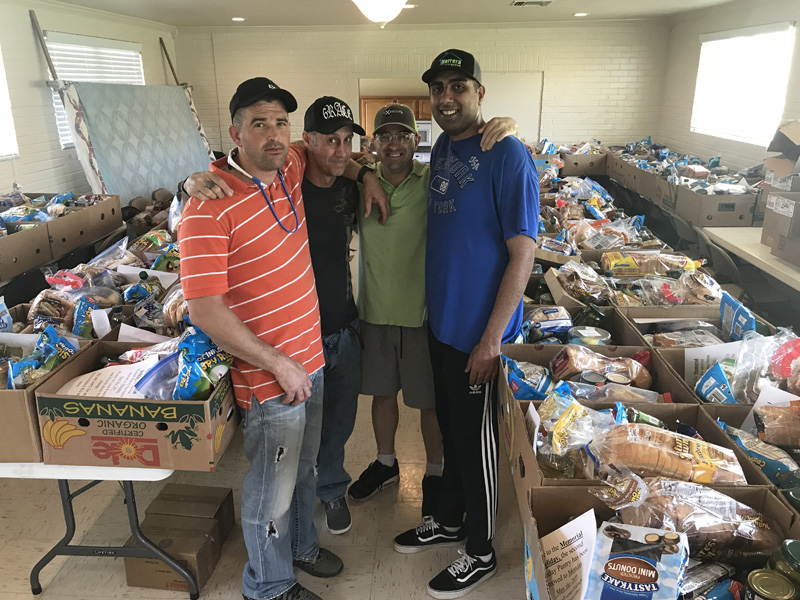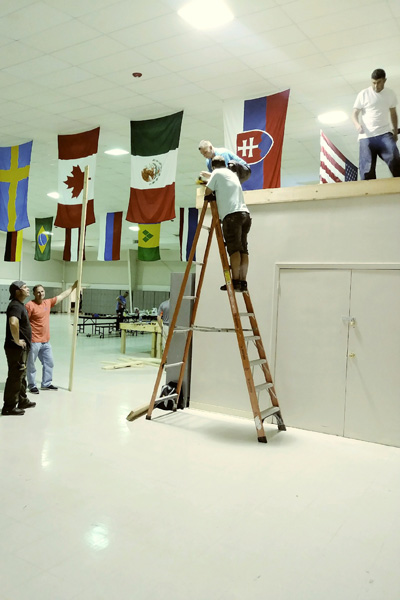 Stay in Touch
Please join our contact list. You will be notified of news, special events, and activities of interest to our alumni, family members of alumni, and those active in the program and our many supporters.