EVENTS
What Is Happening at Eagle Creek

Golf Classic
Our annual fund raising golf event is a 4-Man     Team Scramble. 

Benefit Banquet
An evening of great food, entertainment, and information about the wonderful things happening at Eagle Creek. 

Alumni & Family Days
These special events are for connection and fun.  Our fellowship times bring in families of our current residents plus alumni and families of our some of our graduates. 
EAGLE CREEK RECOVERY Hosted Events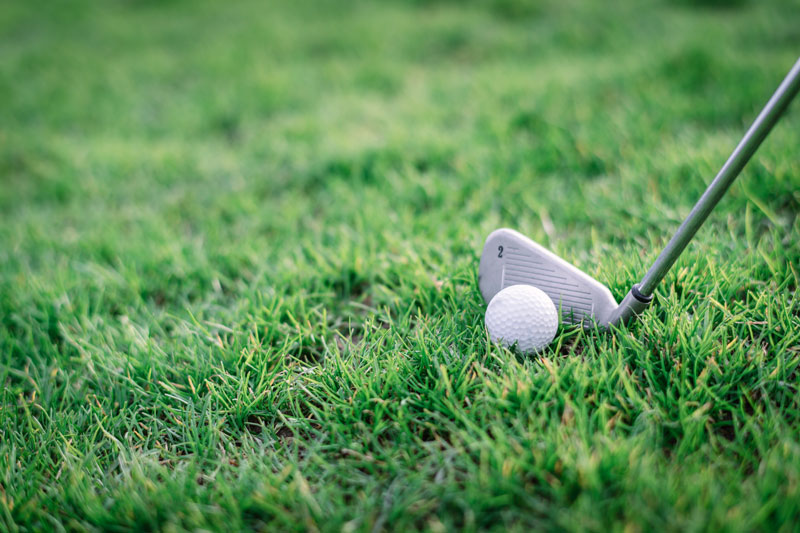 Eagle Creek Golf Classic
This annual event has everything our participants could hope for. What could be better than supporting a worthwhile and valued program like Eagle Creek, but doing it while playing a beautiful day of golf, winning gifts, and getting fed all at the same time.  The Golf Classic is a 4-Man Scramble Tournament.
When this year's event is scheduled – a "Register" Button will appear below. Click there or in the menu selection to get more information.
Our Golf Classic takes place in the spring of the year normally around the month of April.  Be sure and check back for developing information, sign up for our events email or send us an enquiry in the box below.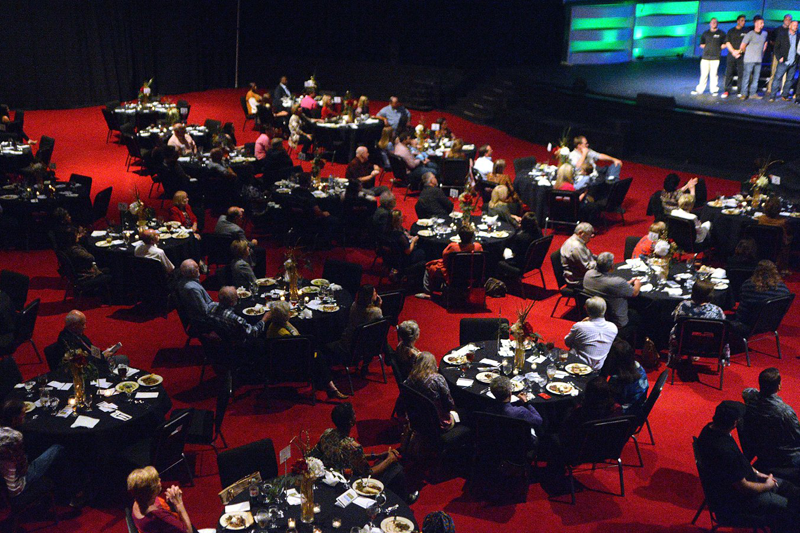 Annual Benefit Banquet
Our annual benefit banquet has over a 26+ year history. This is a great place for our supporters to enjoy a wonderful meal served in a relaxed atmosphere. The evening includes entertainment, awards, recognition, and updates of Eagle Creek.
When this year's event is scheduled – a "Register" Button will appear below. Click there or in the menu selection to get more information.
Our annual benefit banquet takes place in the fall of each year, due to the events of 2020 and 2021 our banquet took place in 2022 on February 18th.  Be sure and check back for developing information, sign up for our events email or send us an inquiry in the box below.
What Your Donations Support At Eagle Creek Recovery Center
Eagle Creek is a private in-house program accepting no monies or support from government or insurance programs. Our program costs are, in many cases, a tenth of what other centers charge, in hopes of giving an opportunity to all. 
Even at this low cost, there are still times that men in need of our program do not have the resources to get the help they need. Your donations supplement our efforts and are always directed at our program. 

Housing
Eagle Creek Recovery is a full service, live-in facility. The idea is to detach the resident from the outside environment that supported the addictive behavior.  Housing is shared rooms in a dormitory atmosphere.

Quality Meals
As a live-in resident, all meals are furnished 3 times a day. Many of our residents arrive malnourished after living a live of addiction and sometimes giving up food for the addiction. Full quality meals are a part of our program.

Transportation to All Functions
As a group treatment facility, all participants are expected to attend classes, church services, and community service events. Occasionally medical attention or personal appointments may be necessary. The budget of each participant includes the transportation both as a group and in some cases individually.

Study Material
There are several classes dealing with life and moving back into society as a productive part of the world. Some of the classes are subscriptions based, others require study material and/or printed items. The provision of these materials are a part of the program.

Clothing in Some Cases
In a few cases attendees arrive with literally the clothes on their back. At this time Eagle Creek does whatever is necessary to benefit those putting forth the effort to change their lives. Both funds and donations of items are used to provide the most basic of needs for those attending and lift their sense of self pride.

Conservative Staff Needs
Eagle Creek operates with a minimal staff that is supported by the center itself. This is obviously a budget issue; most of the management staff is funded through Shreveport Community Church and volunteers. Oversight staff and internal support are usually volunteers that have previously gone through the program, providing the best environment for those moving away from addictions.
YOU CAN CHANGE A LIFE!
You donations can change the life of a man that would have no other way out of an addictive life.
You can help by……
Attend the Benefit Banquet
At the banquet you will learn more about the history of Eagle Creek.  You will be able to meet and see actual success stories of some who have attended and changed their life. Plus you will receive a fabulous meal as you learn more about what it means to be a part of helping others grow. Your ticket contributes and your added donations all go to the support of Eagle Creek and what it does to change lives.
Make Monetary Donations
Your monetary donations go directly to the operation costs of the center. Upon arrival at the center, all residents are housed, fed, transported, and taught in a comfortable housing facility. Eagle Creek Recovery Center faces all the usual operating expenses of a facility of this type including utilities, food, bedding, maintenance, and transportation costs. The average expense of a single resident to go through the recovery course is in excess of $6,000.
Support our Golf Tournament
As with all Eagle Creek Events, all proceeds go directly to supporting the operation of Eagle Creek. Opportunities to help are numerous at the Eagle Creek Classic
Sponsor a hole
Sign up to play
Donate refreshments for the players
Sponsor a prize
And much more.
Call us or go to the Golf Classic page to join the fun.
Transportation
Got a vehicle that you would be willing to donate? One of the processes of leading men back into a productive life is to get them back into active society. Residents take part in several public service activities during the week, they also attend an inspirational service every morning, on Tuesday night, and on Sundays. Transport size vehicles are a necessity, but any vehicle that might be marketed for support funds would be equally of value to the center.
Contact us About an EVent
If you have specific questions or comments about one of our events, please contact us.  Please allow at least 48 hours for response.  You may also call our business office or admisions number above.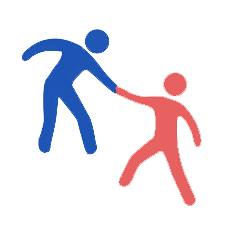 Thank You for Your support
P.O. Box 44225, Shreveport, LA 71134
(318) 210-7399
susan@eaglecreekrecovery.com