OVERCOME ADDICTION
Your New Life Starts Today
OVERCOME ADDICTION
Your New Life Starts Today
You Are Not Alone
Our faith based recovery program has come alongside families in their most difficult time for over 25 years.  We have assisted thousands of men recover life.
WE WILL HELP YOU TOO!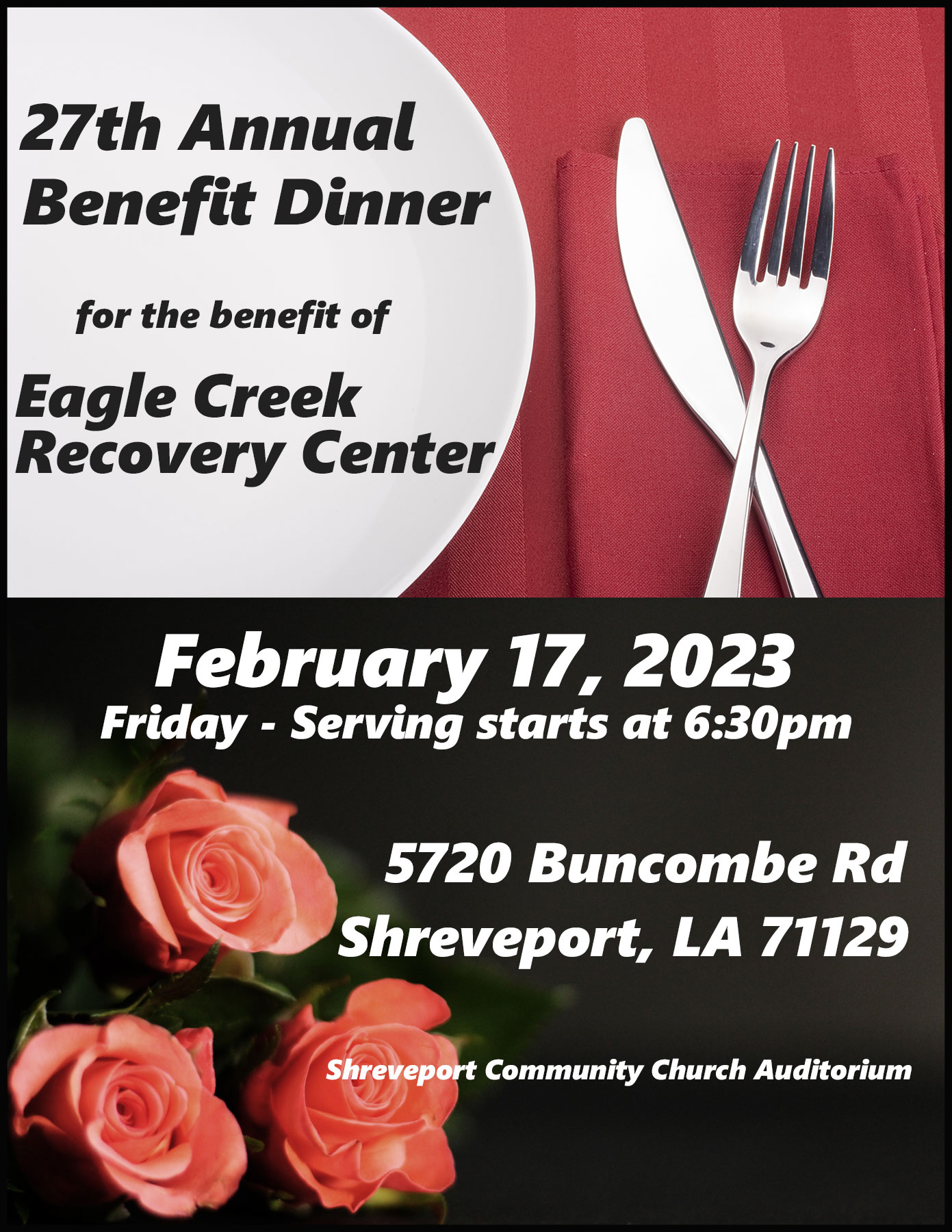 JOIN US AT OUR ANNUAL BENEFIT DINNER
Everyone is invited!  Your ticket purchase and any donations support the operations of Eagle Creek Recovery Center and our efforts to free men from a life of addiction.
Come for the dinner and learn more about the efforts of Eagle Creek and how they help your community.
Ways You Can Add Your Support
Purchase your tickets early and consider buying a whole table for you and guests or better, becoming a Platinum, Gold, Silver or Bronze table Sponsor.
(Go to ticket purchases for more information.)
Your Freedom From Addiction Starts Here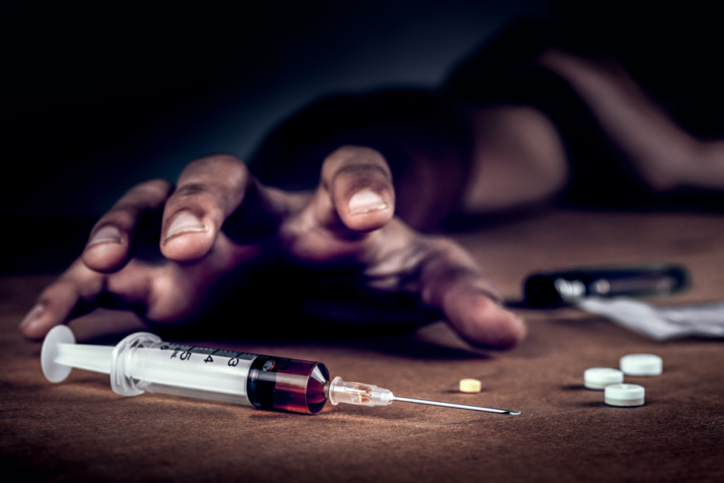 Beyond the emotional, relational, and spiritual devastation of chemical dependency lies the bare truth: addiction to drugs, alcohol or any controlling behavior is progressive and sometimes fatal.
If you or someone you love has life slipping away due to addiction, Eagle Creek Recovery Center provides a life and spiritual saving program of intervention. Our program assists residents in transitioning from detox to healthy living through a faith based program focusing on overcoming the emotional behavior that led to addiction through faith, personal support, and community involvement. We build on the skills to grow confidence and embrace sobriety. Experience the miracle of recovery—and take back your life.
Call us today to enroll in our 90 day residential treatment program for drugs and alcohol.
Providing Solutions to Your Hope
Eagle Creek has a 25 year history of helping men out of a life of drug and alcohol addiction. Our program is faith based mixed with counseling, group trainings, and community service programs. The focus is not only to assist a person in moving away from addiction, but in finding an understanding of themselves. Each person we see is valuable in the lives of others and to God, our work is to remind them they are valuable to themselves.
Credits to Rick Rowe: Stories From the Heart; KTBS Channel 3 Shreveport, LA